#911 Colorado Rockies (Anderson) -130 over San Francisco Giants (Stratton) 9:15 PM CT

Tyler Anderson has rough numbers in his last five starts but four of those were Coor's Field games with the lone road outing in Houston for a difficult path. Anderson has a season xFIP of 4.22 with steady strikeout marks as he is a capable option for the Rockies despite his numbers swelling of late. He has pitched extremely well in his past two outings vs. the Giants with three runs allowed in over 13 innings and he has held right-handers to a .234 batting average this season with San Francisco generally batting seven right-handers vs. southpaw starters.
Join BOBBY DALTON for the entire rest of the season package through the World Series in late October. As of 10/17 – Dalton is on a 26-12 MLB run so far 13-6 in October while riding a 12-2 run in MLB Totals and an 12-5 Best Bet run!
Nelly's has had huge returns in football and basketball in the last calendar year and we are ready to keep the profits rolling in this summer in MLB action. Nelly's has turned in three straight winning MLB seasons with around 40* of profit in 2015-2017 with our MLB service. Last season we only had two […]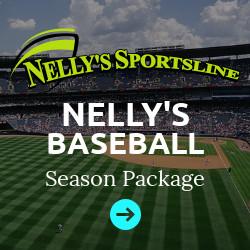 Chris Stratton owns a 4.99 ERA on the season with only a 6.9 K/9 and he has surprisingly provided no better results at pitching-friendly AT&T Park. Colorado has simply owned him this season with a 9.81 ERA in three starts. The season numbers for Colorado at the plate are underwhelming even with two MVP candidates but no team has been hotter of late with a .927 team OPS the past 12 games, scoring 6.2 runs per contest and batting .308 as a team while hitting nearly two home runs per game.
Showing 1–20 of 24 results
The Giants are 0-11 in September while topping three runs just once in that span. San Francisco is just 5-11 vs. Colorado this season and San Francisco has a .561 team OPS while batting .198 over the past four weeks, averaging just 2.8 runs scored per game. San Francisco has just seven extra-base hits in the last five games combined as the Rockies could overcome a mediocre start from Anderson while only a slight favorite despite the contrasting recent results and the current stakes in the NL playoff race.
Nelly' is on a big MLB run at 19-12 for over 60% – get tonight's side play guaranteed to win. Bobby Dalton has a 10* interleague Best Bet Friday, riding a 72-50 interleague run!