#267 Arizona Cardinals +15.5 over Kansas City Chiefs 12:00 PM CT
This is the type of game where it will be dangerous to support a massive favorite with an 8-1 ATS record. The Chiefs continue to amaze but the defense gives up big yardage every week and this will be the biggest Chiefs favorite spread as far as our records go back to 1980.
Nelly's turned in a fine 2017-18 football season with a huge late season run picking up 27.5 net stars from November 19 to the Super Bowl. We went 8-2-1 in 3* Top Plays with NFL Game of the Year and Bowl Game of the Year wins and we hit 62% in the NFL on the […]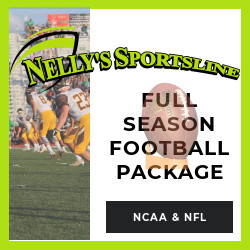 Sign up for the 2018-19 full season Nelly's Sportsline Green Sheet subscription for the rest of the season. The full season encompasses around 30 issues with currently 9 issues remaining (as of Nov. 26). The Green Sheet delivered a huge late season run last year including going 11-4 in our NFL Playoff picks for another […]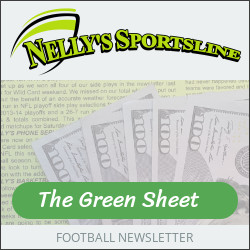 Nelly's went 8-2-1 in our 3* selections in the 2017-18 football season and we are now 51-30 in college top plays the past nine years combined. This package will get you every 3* pick of the season including our Game of the Year picks (2-0-1 last season). Plus on week's we don't have a 3* […]
While there isn't a lot to like about a 2-6 Cardinals team with a rookie quarterback on the road given the 23-point difference in scoring per game, the Cardinals have had two weeks to prepare for the matchup. Arizona has held most foes to lower scoring games and Josh Rosen has been arguably the most promising of the rookie quarterback class so far this season.
Kansas City has a huge game next week in Mexico against the Rams ahead of a late Week 12 bye week as the scheduling spot has to produce some strain this week with next week's international game certainly being dubbed a potential Super Bowl preview. NFL underdogs of 15 or more points are on a 29-23-1 ATS run since 2005 as well.
Get Nelly's NFL 2/3 Sunday – 60% our last 10 picks in pro football!